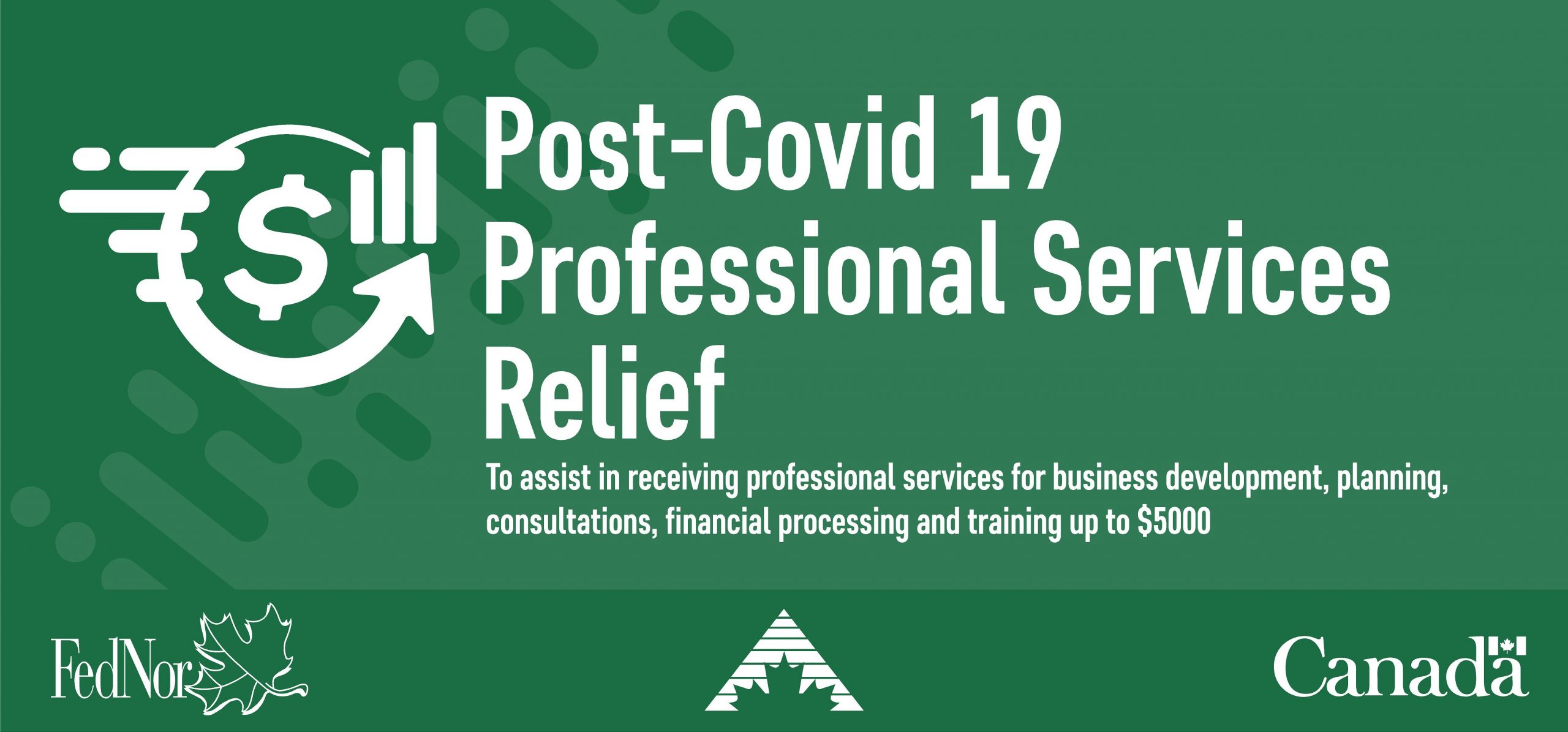 With funding from the Regional Relief and Recovery Fund provided by FedNor KDCDC is proud to offer the Post Covid Professional Services Fund.
The goal of the project is to assist our local Small, Medium Enterprises with professional services post-Covid. As businesses re-open there are demands for business planning, development, professional consultations, and financial processing set up and training for these business owners. Apply today for consideration of this funding opportunity where your business may be eligible for up to $5,000.00 in non-repayable funding to cover the costs of professional services to assist your business through Covid.
Service is available in both official languages. English and French.